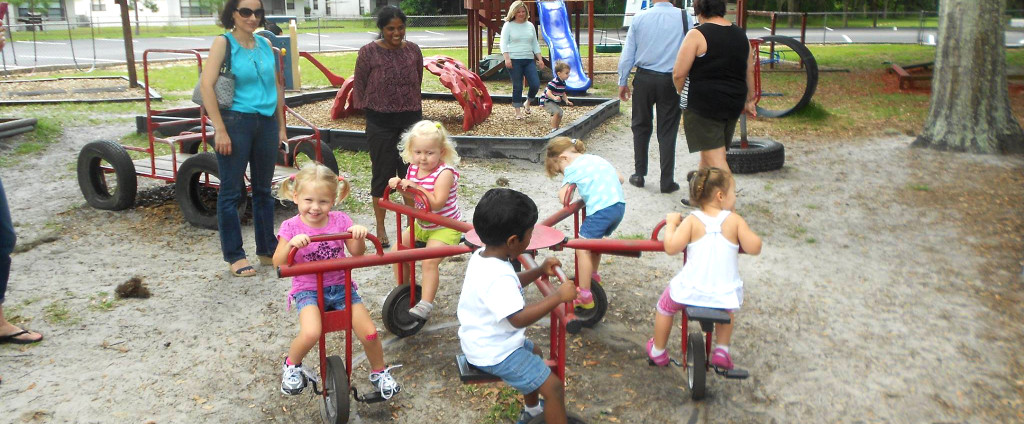 Thank you for considering St. Thomas Aquinas Early Childhood Center for your child. St. Thomas Aquinas Early Childhood Center will begin accepting applications for the 2018-2019 school year as outlined below:
First tuition payment is due by August 1, 2018.
If you know a family looking for a program "Where Faith, Fun and Learning Begin", please invite them to visit St. Thomas Aquinas Early Childhood Center. We'd love to have them join our STAECC family! If they register their child and begin school in the Fall, you will receive a $25 credit towards tuition or Lunch Bunch.
The Welcome Letter and Supply Lists will be mailed to you before school starts.
---
The following materials are needed to complete the application process:
Application Form (one for each child)
Both Parents (or legal guardian) signatures required on application form.
Original Birth Certificate (copy made in ECC office) Returning students do not
need to submit additional birth certificate if one is already on file
Please call the office at 727-376-2330 if you have any questions.
STAECC now participates in School Readiness program (subsidized childcare). Families who believe they may be eligible for School Readiness assistance may visit the New Port Richey Eligibility Office, located at 7334 Little Road, Suite 102, Courtyard Commons, New Port Richey, FL 34654, or call (727) 569-1004 Monday – Friday 8:00a.m. – 5:00p.m., Tuesday 7:30a.m. – 6:00p.m.
---
Registration Fees:
EC2 & EC3 Only
$165 non-refundable registration/supply fee
VPK ONLY
$100* fee to secure your child's space in the VPK program. This fee can be reimbursed once enrollment is completed and your child begins school in August, or it can be applied to the VPK wrap around fee (if you will be using Early Drop or Lunch Bunch services). If you choose not to use the Early Drop or Lunch Bunch services, you must request a refund in writing by August 31st, 2018 or the fee can be donated to the school. The process for VPK enrollment is not complete until the school receives the Certificate of Eligibility.
VPK Certificate of Eligibility
Parents must obtain the VPK Certificate of Eligibility in person at the Early Learning Coalition or by going online to: www.phelc.org
The tuition and payment information for the 2018-2019 school year is as follows:
---
2018-19 Tuition Fees:
Annual Tuition

Ten Monthly Payments

5 half days

$3,500

5 half days

$350

3 half days

$2,950

3 half days

$295

2 half days

$2,40

2 half days

$240
Tuition payments may be paid as follows: one annual payment, quarterly payments, or ten monthly payments. If a child withdraws during the year, tuition will not be refunded. First tuition payment is due by August 1, 2018.
Registered families will receive a welcome letter and school calendar in a mailing in June. This letter will outline the Parent Orientation meeting that all families are required to attend prior to school beginning in late August. Parents are reminded that St. Thomas Aquinas E.C.C. does not allow teacher requests.
If you have any questions regarding the upcoming year, please call the school office at (727) 376-2330 before your registration period is over, so that you can come prepared to register and not experience any delay. We look forward to having you and your child as a part of our St. Thomas Aquinas family for the upcoming year.